Tote Placepot – Ultimate Tote Placepot Betting Guide [2023]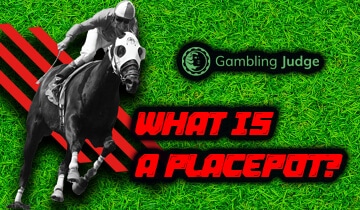 What is a Placepot? For those of you who understand a bit about UK horse racing betting, you will probably already have a good idea and will not need Tote Placepot explained to you.
Not everybody is as knowledgeable about these bets, though, and may need assistance. This is what our review guide is here to help with.
Are you wondering, "what is a Placepot bet?" More specifically, what is a Placepot in horse racing? If so, you have come to the right place.
Join us as we explore these bets and explain them to you in the following sections. If you are ready to begin, read on to find out more…
Our Top Pick Bookmaker for Pool Betting in 27 September 2023 – Updated List
Tote Betting on William Hill
➤ William Hill is an agent for the Tote and accepts bets at Tote odds on horse racing in Great Britain and selected pools in the Republic of Ireland and other countries where their acceptance is advertised.
➤ The bets accepted at horse race meetings in Great Britain are the Scoop 6, Jackpot, Placepot, Quadpot, Trifecta, Exacta, Swinger, win, place and any other new bet introduced by the UK Tote.
➤ Where the UK Tote offers a pool facility for horse race meetings taking place outside Great Britain and the Republic of Ireland bets will be accepted.
Your guide to understanding Placepots in 2023
What is a Placepot? Tote Placepot Rules
Horse racing Placepots are amongst the most common types of bets. Assuming you know how to bet on horses, and understand fixed odds, then you will have a rough idea of what to expect here.
➤ The bet essentially requires you to wager on a horse in the first six races at an event.
➤ If you are wondering, what is a Tote Placepot bet? The answer is simple – it is the same thing as an ordinary Placepot.
➤ Placepots are run through Tote pools, although the bets (for the most part) are taken by the bookmakers, who give the stakes to the pool. As with any pool, the more people wager on an event, the larger the pot is for horse racing fans to win.
➤ Tote Placepots have unit costs (lines). How much does a Tote Placepot cost then? A typical Tote Placepot will cost 10p per line (it can cost as little as 5p at some bookies).
➤ The minimum line bet differs from the minimum stake, though, with the latter set to £1. As a result, you will need a minimum of 10 lines to meet the £1 wager, or you will need to increase the cost of a line to reach that mark if you want to play with fewer.
Key questions about Placepot bets
Tote Placepot bets should be straightforward for any regular horse racing fan, but you may still have a few questions. We are here to help with the following answers…
How to place Tote Placepot bets
Now that you have Placepots explained to you, you can start to wager in a Tote Placepot pool. Follow these steps to get started:
Step 2
Select the "meeting" that you want to play on. The Placepot will usually be on the first six races on a card unless stated elsewhere.

Step 3
When placing your first bet, you need to decide your unit price.
Step 4
You need to select a winner if the field has four runners or less.
Step 5
You can select a horse to finish first or second if five to seven horses run.
Step 6
Your preferred horse can finish in the top three if eight runners are announced. This is extended to a top-four finish if the race has sixteen or more runners.

Step 7
After picking your selections, submit the betting slip.
To give you some idea of how it all works, look at our table below:
2
Running Total
4 (2 x 2 = 4)
3
Running Total
4 (2 x 2 x1 = 4)
4
Running Total
8 (2 x 2 x 1 x 2 = 8)
5
Running Total
24 (2 x 2 x 1 x 2 x 3 = 24)
6
Running Total
48 (2 x 2 x 1 x 2 x 3 x 2 = 48)
How are Tote Placepots calculated and shared out?
How do places work in Placepots?
The Tote Placepot rules can vary from bookmaker to bookie. However, William Hill Placepot rules are usually a good way to go. William Hill is seen as the benchmark for Trifecta Box betting, Tote Exacta, Tote Trifecta, and other horse racing bets. The rule regarding tote dividends at most bookies will be the same as those listed above.
The best way to check out how Tote win/place rules work is to examine the following table:
5, 6 or 7 Runners
Places in Placepot
1st, 2nd
8-15 Runners in Handicaps
Places in Placepot
1st, 2nd, 3rd
8+ Runners in Non-Handicaps
Places in Placepot
1st, 2nd, 3rd
16+ Runners in Handicaps
Places in Placepot
1st, 2nd, 3rd, 4th
Top Placepot strategies that you need to know
You might have heard of the Superfecta strategy and other options, but below you will find three top Placepot strategies you may wish to read up on.
👉 Banker Legs:
This strategy involves picking just one horse per race (or leg), where the favourite appears likely to win or place. This keeps your line total down, allowing you to use an extra selection for more competitive legs.
👉 Target Vulnerable Favourites: Many bettors will include the favourite in their lines. However, leaving out vulnerable favourites could see you pocket a sizable share of the pot if the favourite fails and your horse at least places. Handicaps with a lot of runners are ideal for this strategy.
👉 Multiple Lines in Competitive Races: When there are lots of runners, and the races are competitive, it is worth opting to go for strength in numbers and wager on all six legs. This is ideal if you have kept your total lines down by opting to wager on favourites in earlier selections.
The pros and cons of betting with Tote Placepot Pool Bets
There are pros and cons to Tote Placepot Pool bets, and we have listed the main ones below for you. They include…
PROS
You can claim UK free bets for use on Tote wagers
Many new horse racing betting sites offer Tote Placepot options
You can win extensive sums if your more obscure bets come good
CONS
Tricky to get your head around if you don't understand horse racing betting
Commonly found at UK bookmakers, rather than more international ones
FAQs: Your questions on Tote Placepots answered
If you still have a few questions on Tote Placepots, let us see if we can help you with these short questions and answers…
Is a Placepot a good bet? We would say so. If you bet cleverly, you could walk away with a sizable share of a pot and win large sums of money for extraordinarily little expense.
We would recommend betting on favourites over multiple legs, to begin with. This helps you get a better understanding of horse racing Placepot bets.
There are other forms of Tote wagering, not just Placepot betting. Virtually any wager can form a part of the pool, but the Placepot options are ideal for beginners.
No. There are other horse racing sites in the world that accept Tote Placepots. However, they are most prevalent at UK bookies, and some even come with reload offers for UK players to take advantage of.
There is no cap on how much you can win. The amount available in the pot will be shared between all winners based on their stakes, so it is down to what you bet on, how much you bet and how many other winners there are.
Play with Tote Placepots at the best bookmakers online today
You should no longer be wondering, "what is a Placepot?". We hope that our guide has helped you understand how to wager with a Placepot bet. The next step is for you to head over to horse racing betting sites in the UK to get started. You will also find in-depth guides to free horse racing bets with no deposit, guides on "what does SP mean in betting?" and many more horse racing betting guides on our page. Do not hesitate to look around to find top bookmakers and learn more about wagering on the nags today.