Unmatched bet – What is an unmatched bet [2023]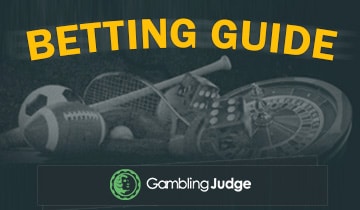 Unmatched bets can be quite a nuisance to many people who want to make money betting on football and other sports.
What is an Unmatched bet? Unmatched betting at betting exchanges is not for the faint of heart, and it is hardly the most popular avenue to take when wagering online.
If you are not entirely clear on how it all works, then reading this guide is ideal to have an Unmatched bet explained.
By the time you have finished our guide, you know exactly what options you have before you, when you come across Unmatched and even Partially Matched bets. Read on to find out more…
Best Online Bookmakers
in 19 September 2023 – Updated List
Rank
Bookmaker
Bonus
Safe & Trusted
Rating
Get Started
Your guide to unmatched betting in 2023
Learn about matched bets
You can only learn about Unmatched bets if you know what Matched betting is. Matched betting (and so, an Unmatched bet, too) are a form of hedge betting on the sports market. Each bet consists of backers and layers.
If you find someone (or several people) to take your "lay," you have a Matched bet. By contrast, a Partially Matched bet is one where only some of the lay is taken. This may have occurred before the lay price changed. You will then have a bet which is Partially Matched, and Partially Unmatched.
What are unmatched bets?
We will assume that you already know about back betting. And do not need to ask what is lay betting? We have other articles covering those topics, lay the draw and more. Instead, let us presume you have an inkling of how betting exchanges work.
It will stand to reason that an Unmatched bet is one where your lay was not taken. This can occur if you have chosen odds that others were not prepared to take because they were above (Back) or below (Lay) the odds that punters can get elsewhere.
Let us showcase an example:
As you can see from above, anybody hoping to lay Team A at 1.92 can only do so until a stake £17. If you want to lay them for more than that, you will need to use the 1.93 odds, and can lay up to £918. This is straightforward Matched betting.
There are occasions when your bet goes unmatched. If you're wondering why is my bet Unmatched, and what is an Unmatched lay bet? Allow us to tell you. Sometimes, a low odds laying system tends to get snapped up by punters, and you might find that there is not enough money in the market to wager. Perhaps you just were not quick enough to enter the market. As such, your stake will be unmatched.
For instance: If you want to bet on Team A at 1.92, but all the £17 market is gone, you will have an Unmatched bet. Are you wondering what happens if my Lay bet is Unmatched? You need not worry, there are options, as we will explain below.
How to deal with an Unmatched bet online
If you need to fix an Unmatched bet there are several steps that you can take:
Step 1
You can choose to either cancel the Unmatched bet, and then enter a new lay price at the current odds via the bet slip
Step 2
Alternatively, you can keep the bet and see if the odds get matched before the event starts
Step 3
You can (on selected markets and only when playing with
betting exchange for UK
players and others) opt to take the Betfair SP (Starting Price)
Step 4
Alternatively, you can just cancel your bet outright
Learn about odds in Unmatched betting
You must understand how the best odds margins work. Learn how to read soccer odds if that is the sport you want to bet on. Remember that Matched and Unmatched bets can be found on all types of sports betting events. Ideally, if you are a beginner, look for low odds. These will tend to disappear fast, though. In the battle between low odds vs high odds, you will need to bet quickly to avoid being dumped out of the market.
One of the best ways that you can understand how to get value from odds is to use a profit accumulator Unmatched bet calculator. The odds which are available can change and "drift" rather quickly and as well you may see odds shortening. This is especially true in the final few moments before an event begins. Some sites allow you to "accept all odds movement" with conventional bets, but this is not likely to be the case with Matched bets and certainly not with Unmatched bets.
If the odds swing too wildly, so much so that your bet is unmatched, then you need to cancel it. Learning how to cancel an Unmatched bet on the Betfair exchange is a doddle. Just hit the "Cancel Unmatched Above" button on the betting slip or select the bet on the slip and hit the "X" button to cancel it.
Pros and cons of unmatched betting
PROS
You can always opt to take the Betfair SP on selected markets
Unmatched bets can always be cancelled
There are plenty of resources available at exchanges to help with this
CONS
A common occurrence when market events are days, even weeks away
You will not be paid out on voided Unmatched bets
Frequently Asked Questions about unmatched betting:
In a sense. A matched bet is one where punters have taken the lay. By contrast, an unmatched bet is one where the price you want (and the lay) is no longer available.
Pretty much. Online sportsbooks do not offer betting options in quite the same way as an exchange. Therefore, you are unlikely to see Unmatched bets elsewhere.
An unmatched bet is rarely profitable. We strongly suggest that you cancel your stake and place a new matched bet at the currently available odds should it occur to you.
What happens to an unmatched bet that you leave is seldom a good thing. You should not just leave it, as you will not be paid out if nobody backs your lay. Because of this risk, we would recommend taking a matched bet every time.
Start placing bets at online exchanges today
Betting at exchanges can be one of the most profitable (and exciting) ways to bet. Provided you can avoid completely unmatched bets and focus on matched betting offers; there is a chance to pocket some top cash. Just remember that exchanges are not like bookies.
Your stake is only accepted if there is somebody else prepared to back or lay it. If you are ready to begin, check out some of our recommended bookmakers and betting exchanges today.