How to Make a Withdrawal at Betworld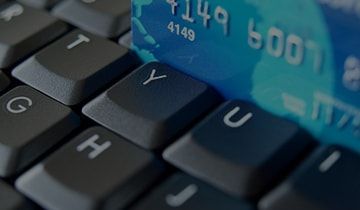 Withdrawing winnings is one of the most satisfying things that a punter can do and it is very easy to cash out your winnings at Betworld. When you are ready to process your withdrawal you need to log into your Betworld account and click on the "Account Statement" link that is located in the top right corner of the main page. From there, you will select the "Payout" link from the left side of the page under the "My Account" heading.
Verify your account prior to the Betworld withtrawal request
There is one thing that you will need to do before you can withdraw your funds. The identity verification process is mandatory and must be completed before you can make a withdrawal. This process can be completed right on the payout page. You will need to provide electronic copies of your photo ID such as a passport or driver's license, a utility bill or lease agreement that is less than three months old, a copy of your bank statement that bears your name, address, IBAN and Swift code, and a copy of the reverse side of your photo ID which displays the expiry date.
These documents can be scanned or you can take digital pictures of them. Make sure they are clear and either .jpg, .jpeg, .png, or .pdf files that are no larger than 5 MB. You must upload them and they will be sent directly to Betworld where they will be verified. You should receive an email within a couple of days to confirm that you have been successfully verified. If you are asked to provide further documentation then you can upload the required information in the same manner as outlined above.
Where to initiate the withdrawal
Now that you have completed the identity verification process you are ready to make your withdrawal. Go to your account statement and select "Payout". You may withdraw funds using a bank transfer, Skrill, Neteller, or EcoPayz.  If you do not have a Skrill, Neteller, or EcoPayz account then you can take a couple of minutes to open one. It's free to do so. Once you have selected your preferred payment method, you will enter some basic account information and the withdrawal amount.
Double check the information and confirm the payout. Please note that the minimum withdrawal amount is €30. If you use Skrill, Neteller, or EcoPayz as your withdrawal method you can expect the transaction to be processed within 24 hours on regular business days. Bank transfers will take between 2 and 10 days to process.
Please comply with the terms and conditions
It is important that you read the terms and conditions that apply to withdrawals so that they are familiar with certain rules such as "due to the current anti-money-laundering regulations, the player may deposit money into the OS Account only in order to play and use our services. Likewise, the player may only withdraw winnings and not the funds deposited into the OS Account. Players who deposit and withdraw without gaming activities will have their funds blocked until further notice and incur a processing fee of up to 10%, OS is not a financial institution and does not grant interest on deposits."
There are other bits of fine print that you should know about and they are clearly stated in section F of the terms and conditions.